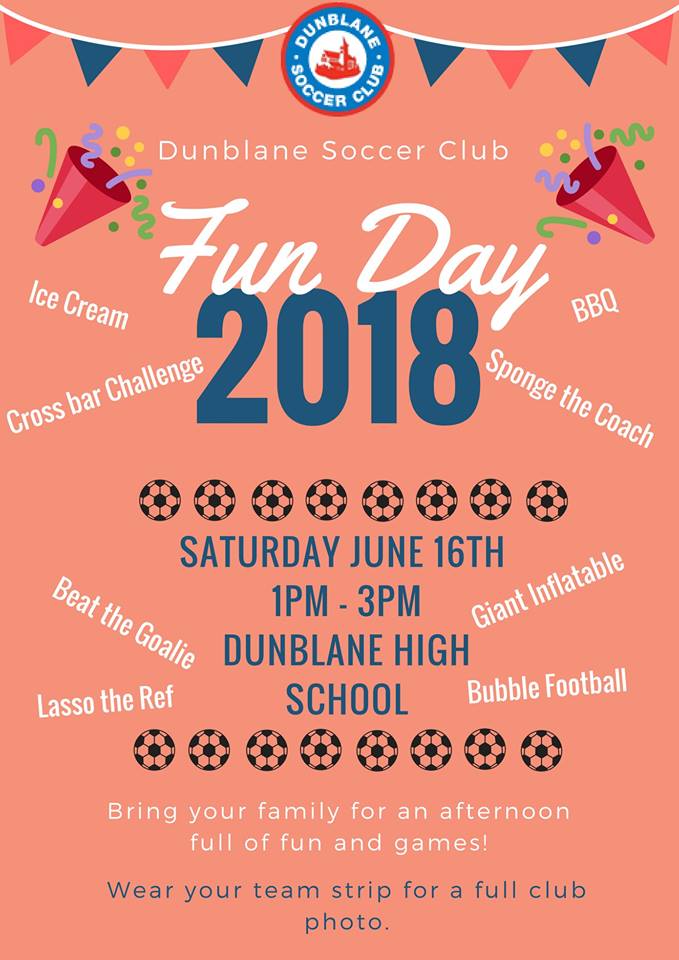 The date has now been set for Dunblane Soccer Club's annual Community Fun Day.
Saturday 16 June, from 1pm to 3pm, at Dunblane High School.
The Fun Day is for all age groups, from the 2001s to the 2011s. And for adults too.
There will be even more fun activities than last year and the players will be queuing up to "Sponge the Coaches" once again.
More details to follow soon.